signature analysis of Shahrukh khan
Signature Analysis of Shahrukh Khan
A person who stepped into Mumbai with lots of dreams in eyes, and ambition in his attitude; he tackled many ups and downs with calmness and patience. His consistency and self-confidence paid off after some years. He emerged as a star and became the most adored 'Badshah' for millions of people. This is the story of one of the most successful actor Shahrukh Khan. He is known as 'King Khan' as well. He is among the most famous actors in Asia. The fan following of Shahrukh Khan is never-ending.
Every successful person has some key factors in his personality and attitude towards situations that make them stand out among the crowd. Everyone has a role model among these successful people. People try to know more about them and their way of thinking. Signature analysis is one of the ways to know about your role model. Graphology not only helps to understand one's personality but also vital qualities.
In our earlier blogs we have discussed about signature analysis of many prominent personality including Narendra Modi Ji, this time we will be discussing about signature analysis of Shahrukh Khan. The signature of King Khan reveals a lot about him. Here are some significant things that will help us to understand his personality.
What his Signature Analysis reveals?
Actions speak louder than words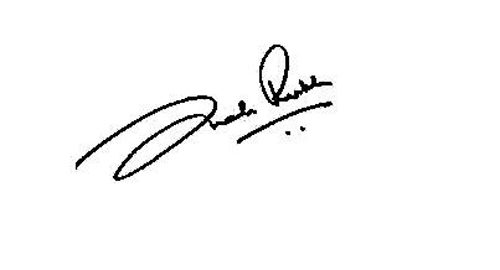 In the signature of Shahrukh Khan, the very first letter is 'S'. There is something very different in this letter. Here we can see just the lower half of the letter S made with great loop. This shows that the person is not much interested in sympathy talks. He has more focus on activities. The loop indicates creativity and interest in art.
Self believer
'Belief in self' is a line that we hear many times. But there could be the personalities who naturally believe in self. They have faith in self and this is what allows them to stay active even in the worst conditions of life. The signature analysis of Shahrukh Khan also reveals this quality. He is the person who prioritizes himself because he respects himself. This is a very significant quality one could have. Respecting self boosts your confidence and allows you to stand firmly.
Highly ambitious
The loops made in the letters 'S' and 'K' are tending towards the upper part. This shows that the person is highly ambitious and a good thinker. Shahrukh Khan is the person who dreams big which may seem unrealistic. But he believes in self and consistently works to achieve them. This is a very crucial quality which is not very common.
Thoughtful actions
Being moody is a common character. Shahrukh Khan could be a moody person but what makes him different is his thoughtful action. He doesn't try to express everything. He thinks before his reaction and expression. This is very important for a person having such great fame in the world but this is really not easy.
Friendly
Shahrukh Khan is very friendly and tries to make others comfortable in communications. But at the same time, he is reserved. He tries not to make very close friends. He believes in maintaining the required distance. The two dots at the end of the signature show that he talks with people around him in a very friendly manner.
Leadership skills
Shahrukh Khan is the person who does not like taking so many instructions. He likes to do things in his own unique way. He prefers taking lead. He is the person who likes to take responsibility. In hard times he can be calm and focused. This is how a leader should be.
Reserved
The signature shows that Shahrukh Khan seek attention, but his real traits are not open to everyone thoroughly. This indicates a reserved nature and being reserved is beneficial many times.
These are some important qualities SRK. These make him shine and handle this enormous fame around the globe.
More about Shahrukh Khan