Symptoms of COVID19: All you want to know
Symptoms of COVID19
In the last few months, the world has witnessed something unusual and devastating. Every new year starts with lots of expectations, hope, and plans. But the year 2020 has become a furious roller coaster for all of us. Almost every sector in every field has experienced unusual changes. The reason behind this is a major outbreak of a virus SARS-CoV-2. The disease caused by this virus is named as COVID-19.
This has affected lakhs of people worldwide and the number is increasing at an atypical rate. The number of people faced death due to COVID-19 has raised a feeling of fear across the globe.
This virus is recently known to us thus it took time to know how does it infect and spread. To make people aware of it and to incorporate safety majors at country levels took lots of effort. Meanwhile, the virus has spread its roots speedily. The scientists and medical professionals are working hard on research to obtain full proof medicine to deal with COVID-19.
What we can do in our daily life is to follow safety norms suggested by professionals and to be aware of the updates related to new measures to be safe. The very basic thing is to know the symptoms of COVID-19 and what should be done to avoid the infection.
The SARS-COV-2 virus is being analyzed and studied worldwide. The basic information about this virus is that it is a zoonotic virus. Which means it first develops in animals and then transmitted to a human. The saliva, droplets during sneezing of the infected human spreads this infection to another human. When a healthy person comes in contact with an infected person the risk of COVID-19 increases. If you touch your nose, mouth, or eyes with your hands which came in contact with such droplets, the virus may attack your body. Read on to know more about the symptoms.
Symptoms of COVID-19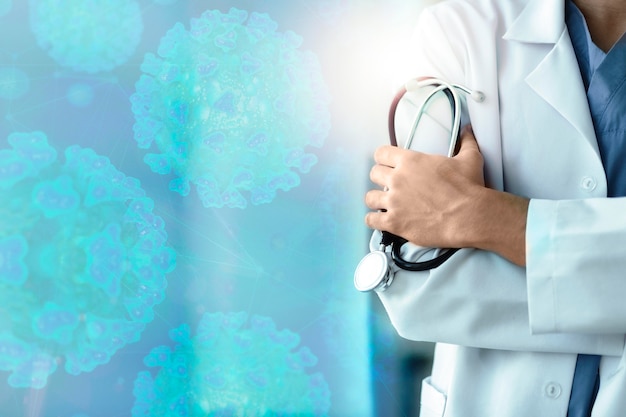 A person can be infected with SARS-COV-2 without the detection of any symptoms. This is referred to as an asymptomatic state. A person may carry the virus asymptomatically from 2 days to 2 weeks as well.
COVID-19 creates difficulty in respiration and develops disorders in vital functions. This results in symptoms like:
Fever
Increasing Cough
Difficulty in breathing
Weakness
Tiredness and fatigue
Sour throat
If the virus grows inside the body some more symptoms can be observed like:
Muscle pain
Headache
Chills and fever
Loss of sensitivity towards taste and odor
Shivering
Chest pain
Blue lips
Loss of strength
These are some of the symptoms that can be seen in the affected person. If some of these can be seen in you or people around you, the test to detect the virus should be done. This will help not just to keep you aware but also to the people around you.
The more you will take precautions less would be the chances of exposure to the virus. Precautions are the best way to stay safe. Self-hygiene, social distancing, and sanitization are some of the cares that should be taken strictly.
Above all having empathy about society and being aware is important. We need to take care of ourselves as well as our loved ones. If you find severe symptoms in someone in your society you must call emergency medical services. Keeping social distancing never means to lose sympathy and kindness towards people. We have to avoid the pandemic spread not the people around us.
Recommended reading:
How to support your loved ones struggling with COVID19 read here.
Eating habits during corona virus pandemic read here.
Know current statistics of COVID19 click here.